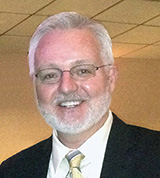 Dr. Atkins is a NH & VT licensed psychologist and school consultant whose practice focuses on a range of issues, including: specific learning disabilities, ADHD, developmental theory, school-related mental health issues/policy and systemic theory.
He maintains a private practice and consults for school districts where he fine-tunes school districts' behavioral and Student Assistance Programs; leads social skills groups; presents to students, and addresses student's mental health issues with school administrations and faculty.
Dr. Atkins holds a Masters degree in Education from Harvard University and a Doctorate of Psychology from the Massachusetts School of Professional Psychology.
Dr. Atkins was appointed by Governor Hassan in 2013 to the NH Board of Psychologists. He served as Chair of the Board from 2015-2016 and served as Vice Chair from 2013-16. He has also served as the President of New Hampshire Psychological Association and as the Chair of the Ethics Committee. Dr. Atkins currently serves as the APA Federal Advocacy Coordinator for the state of New Hampshire.
Dr. Atkins' co-authored several books which have won national awards, including "Best Parenting Book of 2003″ and his books have been published in 13 languages.
He has held an adjunct position on the Dartmouth Medical School Faculty, where he provided lectures on systemic theory for the Fellows in the Department of Psychiatry.  Dr. Atkins has also served as a lecturer for Mind, Brain, and Education Program: The Sciences of Achievement in Learning and Life at Harvard University.  He also lectures for the Rassias Language Center at Dartmouth College.
Dr. Atkins is an international lecturer, presenting on a large number of topics including: children/adolescent issues; ADHD; family therapy; developmental issues; professional ethics; and the interface between development, education and mental health issues. Dr. Atkins has spoken on 5 continents​.
READ WHAT PEOPLE HAVE SAID ABOUT DR. ATKINS' WORKSHOPS
Credentials
Faculty Appointment at Alice Peck Day Hospital 2016-Present

Chair of the NH Board for Psychologists 2015–2017

Member of the NH Board of Psychologists 2013-Present
Member of the Association of State and Provincial Psychology Boards in the United States and Canada's Mobility Committee, 2016-Present
Consultant for the Student Assistance Program for the Lebanon School District since 1996
Board Member for Second Growth
Delegate or ASPPB conference 2014
Delegate to the ASPPB conference 2013
Appointment to the NH Board of Psychologists by Gov. Hassan 2013
Vice-Chair of the NH Board for Psychologists 2013-2016
Consultant to develop a Student Assistance Program for the Lyme Middle School, Lyme NH 2012-2013
Anti-Bullying Training for the Lyme Village School students and staff  2012-2013
Anti-Bullying Training for the Lebanon Junior High School students since 1997
Metacognition/Learning How to Learn Training for the Lebanon Junior High Students since 2000
Consultant for the Cornish Village School which included revamping their Bullying protocols 2006-2007
Lecturer for the Harvard Faculty Art & Science Mind Brain, Health & Education Extension Program
President of the New Hampshire Psychological Association 2009-10
Consultant for PROMIS and The Children's Hospital of Philadelphia: an NIH Initiative on patient-centered treatment outcomes 2009-2014
NH Federal Advocacy Coordinator for APA which involves lobbying for mental health issues in Washington, DC since 2007
Member or Advisory Board for The Coalition Against Domestic and Community Violence of Greater Chattanooga since 2008
Past Ethics Chair for the New Hampshire Psychological Association 2008-09
Clinical practice focusing on systemic therapies, ranging from family therapy to community counseling and consultation
International speaker on various topics, including ethics, school-based mental health concerns, and developmental issues
Extensive work with primary and secondary school-aged children on impulse control and social skills development
Board member of the NH Psychological Association 2000-2011
Member of the Ethics Committee for the New Hampshire Psychological Association 1999 – 2009
Member of The American Family Therapy Academy, an honorary professional society which promotes the advancement of Systemic Understanding 2005-2009
A member of the Center for School Success' inter-disciplinary team, where he conducts neurodevelopmental assessments
Member of the American Red Cross' Mental Health Network, which involves responding to the needs of those surviving national disasters, including an assignment at Ground Zero
Consultant for the Human Capital Institute's Selamta Project, a program to establish permanent, loving homes for orphans of HIV in Addis Ababa, Ethiopia since 2005.
Past adviser to the NH Licensing Board for Mental Health Practice
Past Member of the Membership Committee for AFTA
Past Vice President of the Board for the Upper Valley Support Group, a not-for-profit organization which provides pro bono support to developmentally delayed children and their families in Vermont and New Hampshire.
Books Co-Authored by Dr. Atkins
Click on any of the books below for more information and purchase